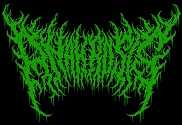 Azkoitia,Brutal Death Metal (Activa) 
Formación Actual
Ritxi: Guitarra
Arra: Batería
Pako: Vocalista
Biografía
Anakrosis euskalherriko grindcore-metal talde bat da
1994ean Dislexia izenpean jaiotakoa.
bost urte eszena musikalean aritu ondoren eta editatu ez zen maketa bat grabatu ondoren taldea desegin egiten da.

18 urte geroago berriro elkartzen dira eta urtebete entsaiatzen egon ondoren "ez dut nahi zuen bakea" diska grabatzea erabakitzen da.
Grabaketaren zehar laukote izatetik hirukote izatera pasatzen da eta une honetantxe Anakrosis moduan etapa berri bat hastea erabakitzen da.

Albuna 10 kantaz osaturik dago, 4 kanta lehen aipaturiko maketakoak eta 6 kanta berri. Zaunka records-eko estudioan grabatua ta nahastua eta Ekaitz Garmendiak Black Storm estudioetan masterizatua.

"Ez dut nahi zuen bakea" 35 minutuko guda sonikoa,
Hiru aurpegiko cd digipack formatuan, Julian Ruiz eta Alots Arregi artista azkoitiarrek marraztuak.
Bi edizio desberdin non kanpoko azala barruko
azalarengatik aldatzen delarik
Guda eta suntsiketaren bi ikuspen desberdin.

Anakrosis es una banda del País Vasco de grindcore metal nacida en 1994 bajo el nombre de dislexia, tras cinco años en la escena musical y la grabación de una maqueta que no llega a editarse, la banda se disuelve.
18 años después vuelven a reunirse y tras un año de ensayos se decide grabar el disco "Ez dut nahi zuen bakea"
Durante la grabación del disco el cuarteto pasa a ser un trio, momento en el que el grupo decide iniciar una nueva etapa musical como Anakrosis.
El albun está compuesto por 10 canciones,4 canciones de la maqueta antes mencionada y 6 canciones nuevas, ha sido grabado y mezclado en los estudios Zaunka Records y masterizado en los estudios Black Storm por Ekaitz Garmendia.
"Ez dut nahi zuen bakea" 35 minutos de guerra sonica en formato cd digipack de 3 caras ilustradas por dos artistas azkoitiarras Julian Ruiz y Alots Arregi.
Dos ediciones diferentes en la que se intercambian la portada exterior por la interior, dos visiones de guerra y destrucción.

Anakrosis is a grindcore metal band from the Pais Basque formed in 1994 under the name Dislexia. After five years of being in the scene and the recording of a Demo that was never published, the band dissolved. It took 18 years for the band to regroup again writing and rehearsing for a year their first recorded album " We don't want your peace ". During the recording of this album, the four member band becomes a three man band starting a whole new musical chapter and direction as Anakrosis. The album contains 10 songs, 4 tracks from the original and unpublished first Demo and 6 new tracks that have been mixed and recorded in the studio of Zaunka Records and mastered at Black Storm by Ekaitz Garmendia. " We don't want your peace " contains 35 minutes of sonic war in a 3 sided digipack and cd format with illustrations by two (from Azkoitia, Pais Basque) artists, Julian Ruiz and Alots Arregi. Two different editions where the album artwork it's swapped with the two illustrations on the front and inside covers, two visions of war and destruction.
Discografía
Ez Dut Nahi Zuen Bakea Album 2016 Descarga




Tracklist




1. Bakea
2. Garraxi Beltza
3. Tortura Sistematikoak
4. Asfalto
5. Paradisuak
6. Gudu Haurrak
7. Lurra
8. Neskato
9. Bakartien Baratza
10. Fernalia



Perpetual Nightmare Album 2019 




Tracklist




1. Massacred Earth
2. Black Worms
3. Hilobi Bat
4. Atzera Egite Genetikoa
5. Garun Marraskatuak
6. Apoptosia
7. Azkenengo Adan
8. Azala Zatika Eroritzen
9. Zazpigarren Zigilua
10. Nazkagarria



Resto Discografía
Tan Real Como El Puto Infierno Vol. 23 Split 2020 




Tracklist




1. 2Sisters - The Pyromaniac
2. Anakrosis - Atzera Egite Genetikoa
3. Angoixa - El Turment Dels Caiguts
4. Cathexia - No Rest Beyond Death
5. Cult Of Self Destruction - Dance Macabre
6. Exsanguination Entrails - Human Taxidermy
7. Fuck The Leader - Monja Criminal
8. Homicidio - Peste Negra
9. In Thousand Lakes - Into The Mirror
10. Insidious War - Servants Of Darkness
11. Killiki - El Arte De Empalar
12. La Hija Del Carroñero - Extirpando El Cáncer De Dios
13. Lethalized - Hijos Bastardos
14. Nakkiga - Bihozminezko Basoak
15. Nasty Surgeons - Mouth To Anus
16. Nuestroctubre - Listo Para Arder
17. Oxicorte - The Betrayed
18. Pestilength - Filthmonolith
19. Pneura - Lembrazas Esvaidas
20. Sepulcration - The Tall Man
21. Stigma - Muerte Segura
22. Teratoma - Shadows Of Bedlam
23. Wojtyla - Dominion Of The Prey
24. Zaborra - Políticamente Correcto
25. Ulvdeimos - Osiris



Audios
Vídeos
Enlaces