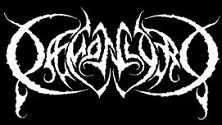 Aretxabaleta,Raw Black Metal (Activa) 
Formación Actual
Kepa: Guitarra, Bajo & Programaciones
Iñako (Egnar): Voz

Componentes Anteriores
Lord Mystic: Bajo
Fran: Batería
Sixto: Voz, Teclados & Samples
Borja: Voz
Biografía
DAEMONLORD was born in summer of 2000. Kepa was the only one behind the band, so immediately contacted with Sixto to help him with the vocals. They released their first demo entitled "Unsacred Soul" in late 2000. They spread over 450 copies. Then SATANACHIA & HADES PRODS. from Portugal showed their interest in re-releasing this demo with an extra track in an edition limited to 300 copies. After studying a few offers and being betrayed by some bastards, WOLF RECORDS released their second demo, "As Bastard As God", limited to 350 copies. Later on, the band accepted an offer of releasing this stuff as a Split-CD, which was released in spring 2002 through DOWNFALL RECORDS.

Since autumn 2001 it was planned to release a debut full-length album with the help of the German Promo-Company MEDUSA PRODUCTIONS to spread the name of DAEMONLORD and to distribute their debut world-wide. It saw the light in May 2002. That same year, the band changed their moniker from DEMONLORD to DAEMONLORD, because (as so often) another band with the same name already existed.

After releasing their debut album, a double-split-LP with PERDITOR, NECROCULT and GOAT SEMEN was scheduled for October/November 2002. Although Sixto was initially going to be in charge of the vocals for that vinyl, finally he had to leave the band due to lack of time. Anyway he contributed with his lyrics. Finally, Egnar Blasphemy from the Basque band OMINOUS (RIP) started to sing in DAEMONLORD. The label didn't like the new DAEMONLORD sound, much rawer and darker than before, so this release was cancelled.

In late 2002, DAEMONLORD released a 7"EP through KETZER RECORDS. The single was recorded on September 2002.

After sending promo stuff to some labels to release the music that was originally recorded for the double-split LP, KETZER RECORDS showed their interest again, wanting to release this stuff as a 12"MLP for summer 2003. Before this WOLF RECORDS had already released it as a Cass-EP with 2 tracks less in a limited edition to 200 copies. SLAVA PROD. also did another tape version.

In October 2003 the band started the recording of "Of War And Hate". In December 2003 the album was finished. Without delay the band started to send promos. Finally the album was released by HEAVEN ABLAZE RECORDS in March 2004 and later on pro-tape by SLAVA PRODS. After the album DAEMONLORD started working on new stuff. A deal with a Portuguese label was achieved to release a new 7"EP, but due to their untrustworthy attitude (aka RIP-OFFS), the band tried to find other label for that release, finally finding the right support in NECROMANCER RECORDS. This 7"EP was titled "Coil Of Devastation" and was released in December 2004.

During that period other releases were planned, a 4 way split-cd with LUX FERRE, MORTINATUM & MALLEUS and a new split 7"EP with Key Of Mythras, both were in February 2005.

After "Of War And Hate" being nearly sold out a re-release was planned through KETZER RECORDS, this re-release was remastered at NECROMORBUS STUDIOS and was out in February 2005.

In May 2005 the band did their first shows ever in a European Tour called "Total Annihilation Over Europe 2005" together with CIRITH GORGOR and LUX FERRE. They played during 9 nights in different countries such as Germany, Austria, Holland, Belgium and Switzerland.

The band took some months to prepare their new album, and recorded in October 2005. They mixed in a professional studio in January 2006, and will be out in September 2006 through KETZER RECORDS.

During the first months of 2006 the band recorded four new tracks for a Split-cd with colombian SATANIZER. This Split was out in May 2006 thorugh GOATHORNED PRODUCTIONS. After some delays the third album came out in September 2006, the tittle choosen was "Hellfire Centuries" and was released under the banner of KETZER RECORDS. A tape also was done by OLD CEMETERY RECORDS.
Discografía
Unsacred Soul Demo 2000 




Tracklist




1. Intro
2. Sinister Queen Of The Forest
3. Rapture Of The Ancient Times
4. A New Age Comes
5. Mankind's Decay
6. Under A Serpent Sun (At The Gates Cover)



As Bastard As God Demo 2001 




Tracklist




1. Intro
2. Surrounded By Storms Of Wisdom
3. Of Wolf And Battle
4. As Bastard As God
5. Transmigration Of States



Demonlord / Nocturn Split 2002 




Tracklist




1. Daemonlord - Intro
2. Daemonlord - Surrounded By Storms Of Wisdom
3. Daemonlord - Of Wolf And Battle
4. Daemonlord - As Bastard As God
5. Daemonlord - Transmigration Of States
6. Nocturn - Overture
7. Nocturn - Shyte (My Revenge To Come)
8. Nocturn - Within Our Black Hearts
9. Nocturn - Song Of The Nightbird



The Sign (Key Of The Underworld - Regained) Album 2002 




Tracklist




1. Intro
2. To The Absolute
3. The Ancient Lost Knowledge
4. Through The Portal Of Time
5. The Departure Of Hypocrites
6. Beyond Hate
7. On The Wings Of Vengeance
8. Martyrdome
9. Mankind's Decay
10. Of Wolf And Battle
11. Outro



Aarstrand E.P. 2002 




Tracklist




1. Aarstrand, My World
2. Technology Traps
3. Real Warriors
4. Fgementh, Thy Gift (Rotting Christ Cover)



The End Of The Era E.P. 2003 




Tracklist




1. Other Existence
2. The Restoration Of The Dark Earth
3. A Quest, The Search
4. My World



The End Of The Era E.P. 2004 




Tracklist




1. Intro
2. Other Existence
3. My World
4. The Restoration Of The Dark Earth
5. A Quest, The Search
6. The Towers Of Griefdoom



Coil Of Devastation E.P. 2004 




Tracklist




1. Army Of Scorched Corpses
2. Warstrike
3. Witch Hunt (Onslaught Cover)



Metalmessage Vol. I Split 2004 




Tracklist




1. Saruman (Germany) - Black Horizon
2. Svarrogh (Bulgaria) - Siromashkite Izvori
3. Daemonlord (Spain) - Through The Portal Of Time
4. Ulvhedin (Norway) - Ulvhedin
5. Nomans Land (Russia) - Triumph Of Winter
6. Bloodfeast (Austria) - Tears Under My Mask
7. My Cold Embrace (Germany) - Melatonin
8. Carved In Stone (Germany) - Heldentod
9. Cerberus (Germany) - Flames In The Black Sky
10. Uhrilehto (Finland) - The Last Grieving Farewell
11. Saxorior (Germany) - Expiation
12. Lunar Aurora (Germany) - Der Abend



Of War And Hate Album 2004 




Tracklist




1. Of War And Hate
2. Demonic Lord Of War
3. The Voice
4. Nights Backbone
5. Driven By Darkness And Sorrow
6. Where Rottenness Dwells
7. In The Middle Of Infinity
8. Pure Sorrow And Hate
9. The Era Of Satan Rising (Thou Art Lord Cover)
10. Descending Into The Unknown Abyss



Bonded By Hatred Split 2005 




Tracklist




1. Key Of Mythras - ...So Let It Be Done
2. Daemonlord - The Sharpened Edge Of Ignorance



Acerbus Mortis Split 2005 




Tracklist




1. Daemonlord - The Lord Of Pain
2. Daemonlord - After Warfare
3. Daemonlord - War
4. Lux Ferre - Pela Flamma, Pelo Ódio
5. Lux Ferre - Para Além...
6. Lux Ferre - Filho D'Aurora
7. Malleus - Nebula
8. Malleus - Ódio Eterno
9. Malleus - Espirais Do Sofrimento
10. Mortinatum - Baso Ilunean
11. Mortinatum - Amaiera: Odol Ibaiak
12. Mortinatum - Erruki Barik
13. Mortinatum - Gizaki Madarikatuak II



Hellfire Centuries Album 2006 




Tracklist




1. Rifles And Hammers
2. Riding The Mushhushu
3. Monuments Of Bereavement
4. The Shattering
5. Ancient Goddess Of Lust And Battle
6. The Cannibals Of Maarat
7. The Paths Of Glory
8. Apocalypse Revisited
9. Wasteland 2035
10. Kill The Descendants Of Christ
11. The Sharpened Edge Of Ignorance



9 Bullets In The Face Of Christ Split 2006 




Tracklist




1. Daemonlord - Der Biss Der See Wölfe
2. Daemonlord - Banished From Hell
3. Daemonlord - Revolt And War
4. Daemonlord - Unholy Machines Of Mass Destruction
5. Satanizer - Diabolus Breed
6. Satanizer - War Redemption (The Inverted Genesis)
7. Satanizer - Rapture Ov The Maximum Murder
8. Satanizer - Stigma Procreated In The Instinct (Materialized Through Fire)
9. Satanizer - Intus In Satanas Glorificatio



The Final Order Split 2007 




Tracklist




1. Gravewürm - Shadow War
2. Gravewürm - Valkyries Triumph
3. Daemonlord - Impaled
4. Daemonlord - Glorification Of Sin



Godless Prayers Album 2011 




Tracklist




1. A Breath From The Chasm Within
2. Playing With Loss
3. Antarctica
4. Void
5. A Godless Prayer (Death Means Nothing To Us)
6. Net Of The Doomweavers
7. Cut The Withered Flower
8. Written From The Trenches
9. Train To Nowhere
10. The Decline
11. Storm
12. Sublime Forces Of Nature



Resto Discografía
Spain Kills Vol.03: Black Metal Split 2008 




Tracklist




1. Gothmog - The Awakening Of Lord Strigoi
2. Numen - Ahanzturaraen Hilobia
3. Godus - Unholy Execution
4. Empty - Manifest Of Endless Sorrow Insanity
5. Nexus 6 - The Agitator
6. Between The Frost - Wolf's Eyes
7. Frozen - The Unborn
8. Marthyrium - Infernal Ritual Massacre
9. The Bleeding Sun - Babel Y2K
10. Runic - Ambush
11. Occultum Lapidem - Mar De Sangre
12. Daemonlord - Riding The Mushhushu
13. Brutal Slaughter - Architect Of Chaos
14. Hyban Draco - Through Thunder They Will Come
15. Looking For Mystica - Melissa
16. Yskelgroth - Blackest Of Blackness



Enlaces