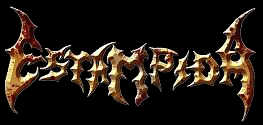 Mar Del Plata (Buenos Aires) antes/Bilbo ahora,Melodic Death Metal/Thrash Metal (Activa) 
Biografía
-ENGLISH BELOW-

Estampida fue fundada en el año 1995 en Mar del Plata , Buenos Aires , Argentina. Con Gastón Reto en la batería entra al grupo el actual guitarrista del grupo Juan Cruz Sarlinga en el año 1998. En el año 1999 pasa a formar parte de Estampida Gerardo Valenzuela en las voces y en el año 2000 entra al grupo el actual bajista y cantante Lucas Valenzuela ( hermano de Gerardo ) en bajo y voces , dando un complemento importante a la banda con sus aportes vocales. En el año 2002 la banda decide trasladarse a Europa para grabar su 1º LP. Tras la reagrupación pasados 3 años , se incorpora a las filas de Estampida Franco Sarlinga ( hermano de Juan Cruz ) en la guitarra. A mediados del año 2008 Estampida saca su primer álbum titulado " Sin Rencor". Entre los conciertos realizados cabe destacar su participación en el V Concurso Pop-Rock de Bilbovisión del cual se proclaman ganadores , participando en diversos festivales , entre ellos The RockStudios Christmas Festival y Barakado Rockaldia en el cual Estampida comparte escenario junto a los míticos Over the Rainbow ante mas de mil personas y con excelentes críticas. En el 2010 nace su segundo álbum titulado "BRAINWASHERS" en los estudios de Karlos Kreator y comienzan la preparación de su primer video-clip de la canción que da título al disco. Esto lleva a que el grupo comience su tira de conciertos de presentación en ciudades como Valencia , Castellón y Lérida, Rock Star de Barakaldo y Castrorock 2010 junto a Leo 037.
A mediados del 2010 su cantante Gerardo Valenzuela deja el grupo por diferencias personales , encargándose de las voces principales y coros su bajista Lucas Valenzuela , compartiendo escenario con los Neoyorkinos Suffocation y Dying Fetus. Las críticas mejoran y el grupo comparte escenario con los asturianos Darksun , con Lacrimas Profundere en el Temple Of Metal y el Xtreme Mas Metal de Miranda de Ebro junto a bandas como Crisix, Angelus Apátrida, Gauntlet, We all fall y Noctem entre otras. También participan en el recopilatorio Metal Norte 2 dando un avance de su tercer trabajo con las canciones Insane y una nueva versión de la canción "Brainwashers".
En el año 2012 firman con los Genoveses NADIR MUSIC para la grabación y producción de su tercer álbum titulado CROWD CONTROL : THE JAWS OF WAR , que consta de 11 tracks y 2 bonus y con fecha de salida prevista para Octubre del mismo año , comenzando una gira por la península llamada Uncontrolled Crowds en ciudades como Madrid, Miranda de Ebro, Guadalajara, Murcia, Alicante, Benidorm, Castellón, Avilés, León, Barcelona, Bilbao y muchas mas....
En el 2013 Estampida anuncia a su nuevo bajista Edana , Volviendo así a sus orígenes de 5 integrantes y dejando a Lucas encargándose sólo de las voces. A finales de año ESTAMPIDA gana la batalla de bandas del Metal Lorca, lo que les dá un pase a dicho festival junto a bandas como LABYRINTH, EXODIA, HITTEN, DRAGONFLY, MURO, PACHO BREA y muchos más....
A finales de 2013 Gastón abandona la banda pasando a ocupar su lugar Walter Santoro, amigo de ESTAMPIDA desde sus inicios. Con la nueva formación presentarán en directo su nuevo single "STRIKEBACK", grabado en La Sala de máquinas de Lorca con la colaboración de Juli Baz, cantante de CRISIX.
En marzo del 2015 saldrá la luz el primer EP de la banda grabado en los CHROMATICITY STUDIOS de Pedro Monge (VHÄLDEMAR), con fecha de salida a principios de Marzo del 2015.


ESTAMPIDA was founded in 1995 in Mar del Plata, Buenos Aires, Argentina. In 2002 the band decided to move to Europe to record their 1st LP.
In late 2007 Estampida released the first album titled SIN RENCOR . In 2010 their second album was born, it was called BRAINWASHERS and was recorded at Karlos Kreator studios. ESTAMPIDA started to film the first official video clip.
In 2012 signed with the Genoese NADIR MUSIC for recording and producing their third album titled CROWD CONTROL: THE JAWS OF WAR, which consists of 11 tracks and 2 bonus and starting a tour all over Spain called Uncontrolled Crowds tour, in more than 30 cities, such like Madrid, Barcelona, Miranda de Ebro, Murcia, Castellón, Avilés, Bilbao, Irun, Santander, Alicante, Benidorm and many more ....
In 2013 Estampida Announces New Bassist Edana and wins the Metal Lorca battle of the bands, giving them an immediate pass to 2013 edition of that festival.
In late 2013 announced their new drummer Walter Santoro, friend of the band since its inception. With the new line will present live the new single "Strikeback" recorded at Lorca's "La Sala de Máquinas" studios, in collaboration with Juli Baz Crisix singer.
Throughout these years the band has shared the stage with bands like OVER THE RAINBOW, SUFFOCATION, DYING FETUS, LACRIMAS PROFUNDERE, NOCTEM, DIAMANTHIAN, CRISIX, GAUNTLET, WE ALL FALL, LABYRINTH,EXODIA and many more ....
Formación Actual
Lucas Valenzuela: Voz
Juan Cruz Sarlinga: Guitarra
Franco Sarlinga: Guitarra
Jaime Victoriano Fernández: Bajo
Rober: Batería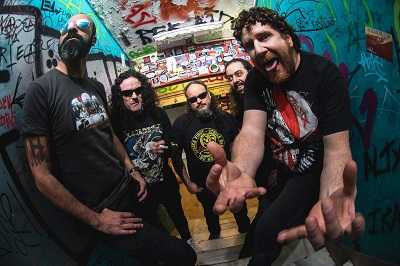 Anteriores Componentes
Walter Santoro: Batería
Discografía
Sin Rencor Album 2008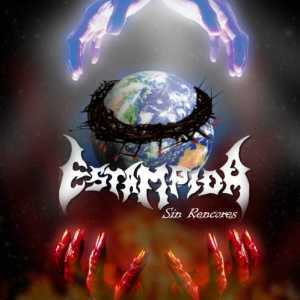 Tracklist
1. Sentir Dolor
2. Calling To My Angel
3. Guardianes De Mi Fé
4. Crown Of Thorns
5. Mas Allá Del Llanto Y El Dolor
6. Black Flag
7. Anhelo
8. Santa Herejía
9. La Caída Del Primer Ángel
Brainwashers Album 2010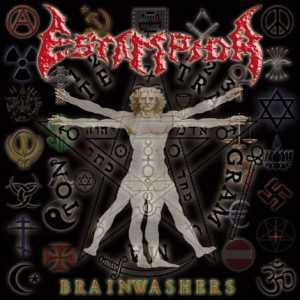 Tracklist
1. Be One Of Us
2. Malleus Maleficarum
3. Parasite
4. Animalux
5. Brainwashers
6. Aguantando
7. Kalíope
8. Poder
9. Carnifex
10. Calling To My Devil
Metal Norte II Split 2011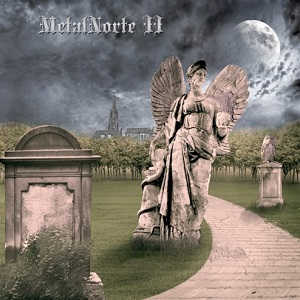 Tracklist
1. Estampida - Insane
2. Tales Of Gloom - Body Slaves
3. Vostok 108 - Rompiendo Moldes
4. Allowance - The Eyes Mirror
5. Ashra - Días De Ira
6. Isthar - Dí De Alta A Mi Psiquiatra Y Me Senté En Su Sillón
7. Eko De Bul - Ella
8. Battlefield - Masters Of The Eagle
9. Orion Child - Slave Of The Dark
10. Agoraphobia - Franja De Gaza
11. Raise After Midnight - Cold Eyes
12. Well Of Anger - Black Death
13. Anvil Of Doom - Turn Your Back
14. Dominium - Inerte
15. Lingua Mortis - Buscando Redención
16. La Hermandad - Tequila, Sexo Y Rock & Roll
17. Seventh Flame - Siglos En El Desierto
18. Orion Child – Eclipse
19. Battlefield - My Heart Lives In Yours
20. Dominium - Cruda Realidad
21. Anvil Of Doom - The Crown
22. Seventh Flame - Traición
23. La Hermandad - Recuerdos De Ayer
24. Isthar - La Tormenta
25. Agoraphobia - Condenados A La Vida
26. Vostok 108 - Mi Edén
27. Eko De Bul - Ojos De Lobo
28. Estampida - Brainwasher
29. Allowance - My Choice
30. Lingua Mortis - Azote A Dios
31. Well Of Anger - Brave New World
32. Ashra - Palabras
33. Tales Of Gloom I - Don't Hate You
34. Raise After Midnight - Hawaiian Commando
Crowd Control: The Jaws Of War Album 2012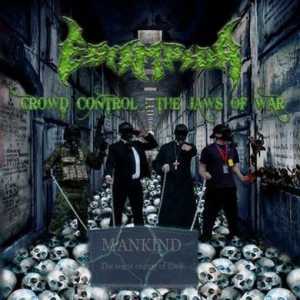 Tracklist
1. Crowd Control
2. The Business Of The Gods
3. Channel N# Bullshit
4. Is There Anybody Out There?
5. Run
6. Just Call Me Death
7. Act Of God
8. We'll Wait Together
9. Ironic
10. I.R.B.A.
11. Jaws Of War
12. Insane (Bonustrack)
13. Brainwashers (2012 Version) (Bonustrack)
Hard As The Wolfram E.P. 2015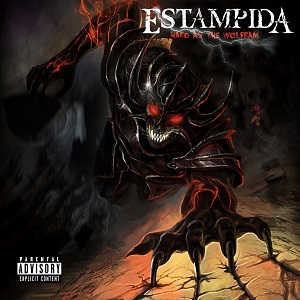 Tracklist
1. Wolfram
2. Overfall Of Ignorance
3. Face The Fear (Captive Soul)
4. Strikeback (Feat. Juli Baz)
13 Iberian Metal Compilation Vol. I Split 2015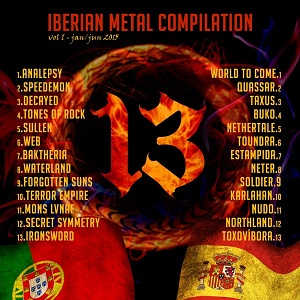 Tracklist
1. Analepsy - Post Incubation Period
2. Spedemon - Road To Madness
3. Decayed - Omens Of Doom
4. Tones Of Rock - Rebel Machine #09
5. Sullen - The Ounder
6. Web - Taking The World
7. Baktheria - Reset Your Life (To Null)
8. Waterland - Secrets Of Mind
9. Forgotten Suns - The Road To Nowhere Part. I
10. Terror Empire - The Route Of The Damned
11. Mons Lvnae - The Constant Of Change
12. Secret Symmetry - Curtain Call
13. Ironsword - Forging The Sword
14. World To Come - New World Disorder
15. Quassar - Internal State Experiencie
16. Taxus - La Bestia
17. Buko - Elefantes
18. Nethertale - Crown Of The Seven Part. II (The Beast)
19. Toundra - Ojo Rojo
20. Estampida - Wolfram
21. Neter - Triumphant
22. Soldier - Christoholic
23. Karlahan - The Lighthouse Keeper
24. Nudo - Con Uñas Y Dientes
25. Northland - Bloodred Sunrise
26. Toxovibora - La Ira Del Pueblo
Subterráneo Heavy Vol. V Split 2016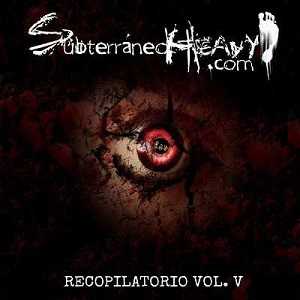 Tracklist
1. Abyssal - Veil Of Transcendence
2. Aerial Blacked - Rebellion
3. Bullets Of Misery - Apokalipsiaren Lau Zaldunak
4. Buko - Traidor
5. Chaos Before Gea - Red Lights
6. Drakum - Wall Of Deadly Trolls
7. Estampida - Wolfram
8. Exiler - War Is Hell
9. Exodium - Mud, Rage & Blood
10. Forgotten Tomb - Mislead The Snakes
11. Highkick! - Obesity
12. Knabulu - Ancient King Of The North
13. Nethertale - Bake - Kujira
14. Northland - When Nature Awakes
15. Nudo - Mirando Hacia El Frente
16. O.D.I.O (Our Days In Oblivion) - Cowards Frontline
17. Protean - Ecos
18. Protheus - A Faded Memory
19. Quassar - Vimana
20. Rusty Pacemaker - Made Of Lies
21. Sad Eyes - Lunium
22. Sideburn - Masters And Slaves
23. Snakeyes - Blood Of The Damned
24. Stained Blood - Perpertual
25. Somas Cure - La Huida
26. Stormhold - Fear Your Death
27. Psychosound - Cosmic Wind
28. Taxus - El Vuelo
29. Teksuo - Overcome
30. Temple Of Baal - Divine Scythe
31. Veil Of Deception - Summer's Dying
32. Welicoruss - Sons Of The North
33. Windfaerer - Celestial Supremacy
Stigmatized Album 2020
Audios
Videos
Lyric Videos
Enlaces
Bandcamp -
https://estampida.bandcamp.com/
Facebook -
https://www.facebook.com/EstampidaMetal
Myspace -
https://myspace.com/santaherejia
Twitter -
https://twitter.com/EstampidaMetal
Youtube -
https://www.youtube.com/user/Estampida5