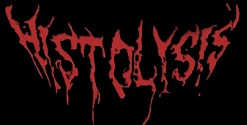 Donostia,Death Metal (Activa) 
Formación Actual
Ibai Iniguez Calle: Batería
Oihana Raven: Voz
Kepa Mola: Guitarra
Angel Fresnillo "Fres": Bajo


Componentes Anteriores
Mario: Batería
Joanna Thornbjorg Czoska: Bajo
Ander Goya: Guitarra
Kar: Batería
Biografía
Somos una banda de Death Metal de Donosti. La demo la estamos auto-editado con pocos medios y con el único propósito de hacer lo que nos gusta, la idea principal, hacer música. El proyecto es Death Metal con algunos toques brutal e incluso algunos de Black Metal, es una clara fusión de las influencias que tenemos cada uno, haciendo así una mezcla de estilos que esperamos que os guste.

La DEMO estará disponible este mes para poder escuchar o comprar.

-------------------

We are a Death Metal band from Donosti. We produced our demo ourselves with few resources and with the only purpose of doing what we love. the main idea: to make music. The project is Death Metal with a few brutal touches and even some Black Metal ones, it is a clear fusion of the influences that each of us have, making it a mix of styles that we hope you'll enjoy. The DEMO will be available to listen or buy this month.
Discografía



Tracklist




1. Un Nuevo Comienzo
2. Camino Entre Sombras Vivas
3. Nómadas Del Tiempo
4. El Abismo
5. Nuevos Condenados
6. Mamuen Soniua
7. De Otro Mundo



Resto Discografía
Tan Real Como El Puto Infierno Vol.14 Split 2015 Descarga




Tracklist




1. A.D. - Altar
2. Bleeding Darkness - Nothing Inside
3. Bullets Of Misery - Bizirik Infernuan
4. Captains Of Sea And War - Far
5. Defectos Comunes - Sin Compromiso
6. Ferosz - Lost Faith
7. Fuck The Leader - Escalero
8. Gabezia - Kondena Bikoitza
9. Histolysis - Camino Entre Sombras Vivas
10. Human Ashtray - The Dawn Of The End Of Days
11. Human Butchery - Carne Para Los Gusanos
12. Karmak - Alergino Constrictor
13. Krenfen - Segundo Acto
14. Meszaroth - Carved In Stone
15. Perennial Isolation - Memory
16. Sad Eyes - Lunium
17. Sonambula - Hilen Argia
18. Vendetta Fucking Metal - Decepción



Underground Noise Compilation IV Split 2017 




Tracklist




1. Dormanth - Red Eyes
2. Devotion - Thrones Of Elders
3. In Thousand Lakes - Death Train
4. Dama - Gillotinaratzat
5. Ebola DP - Último Round
6. Drop! - Tied Up
7. Violent Eve - Harmony
8. Madera - Escalofrío
9. Histolysis - El Abismo
10. Cuerno - Adamea
11. Aathma - Mares Vacíos
12. Illuntze - Izarren Disdira
13. Osaleos - Descend
14. Dejadeath - Voluntary Service
15. Wild Road Rollers - Should Be In Hell
16. Sleeping Village - God's Toys
17. Highlights - Proud Of Bad Luck
18. The Splizzy Gang - Creppin Cool
19. Simón Del Desierto - Viridiana
20. Killerkume - Bullshit v5
21. Evnen - Shades Of Suffering
22. Gnosis - Succubus
23. Metralleta - Beldurraren Kultur
24. Töxyk Waltz - Island Of Death
25. Exiler - Rising



Audios
Enlaces