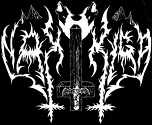 Amurrio,Black Metal (Activa) 
Formación Actual
Oindurth SaVinitta: Batería
Arghura: Guitarra & Bajo
Grargh: Guitarra & Voz
Biografía
Nakkiga nace de las cenizas de un proyecto de GrindBlack con mucho toque Brujeria llamado Brutal Devastación Cerebral. Los dos únicos componentes de este grupo Arghura Zephol (guitarras, teclados y coros) y Oindurth (batería, bajo, voz principal y coros) fundaron Nakkiga a finales de 1999 a la edad de 18 años con la intención de hacer un grupo orientado al Thrash de los Storbais, pero debido a las influencias musicales de los dos componentes (Black metal, Brutal Death, Thrash metal, Punk...) se desechó la idea y se hizo el grupo como una mezcla de todos estos estilos, cantando en Euskera y de temática mitológica y/o fantástica.

Despues de tres años componiendo en el local deciden grabar una demo. Para la cual graban dos temas del repertorio actual, la primera canción del grupo P.D.M. (1999) como bonus y una outro dedicada a los Artzaiak (pastores) y a las Ardiak (ovejas). La demo fue grabada los días 7 y 8 de Abril del 2003 en el local de ensayo, siendo grabadas el primer dia las tres canciones y el segundo la outro y las mezclas. En la demo han colaborado Madaleno de Deskizio, Urgarun de Mortinatum, Nadia y Urko de Euri Tantak, Venganza de La Casa del Ruido, Goiatz y Txibo de Ödol y Txema y Txotxe de los Cantaores de Joticas Astroungaras.

En Octubre del mismo año entran en los "Spitako Studios" y graban una segunda demo entre los dias 17 y 18. La demo esta compuesta por una intro, dos temas y una outro. En esta segunda demo han colaborado Urgarun de Mortinatum y Urritz de Euri Tantak.

En 2005 editan una demo y también un split "Ipar Basoetan / Na Fraga Do Norte" seguido de otro en 2007 "Four Concentric Ways of the Ancient Cult". En 2010 sale a la luz su álbum completo titulado "Belebeltzeta".
Discografía
Ekaitz Beltzen Tontorra Demo 2003 




Tracklist




1. PDM
2. Caron
3. Ineluki
4. Ardien Egunsentia



Iparraren Beldur Demo 2003 




Tracklist




1. Itzalak
2. Gizakien Kondena
3. Iparraren Beldur
4. Gudako Behien Martxa
5. Maaneskyggens Slaves (Gorgoroth Cover)
6. Revenge (Unleashed Cover)
7. Azken Garrazia



Maketa '05 Demo 2005 




Tracklist




1. Conjurations Against The Crawly Chaos (Ominous Cover)
2. Ineluki II (Gorrotoaren Iraupena)
3. Mikelats Eta Atarrabi
4. Ilargi
5. It's Suffering Age (Blazemth Cover)



Ipar Basoetan / Na Fraga Do Norte Split 2005 




Tracklist




Xerión

1. O Diaño Das Tebras
2. Madrigal Da Lúa
3. Baixo Os Agoiros Da Nocturna Luz Divina

Omendark

4. Jainkoen Oihartzuna
5. Aetas Bellum Autrigonum
6. Izena Duen Guztia Omen Da
7. Ipar Basoetan
8. Kixmiren Heriotza
9. Jentilen Egunsentia

Nakkiga

10. Naglimund
11. Haritzaren Semeak (Arimen Guda)
12. Erio



Four Concentric Ways Of The Ancient Cult Split 2007 




Tracklist




Black Empire

1. Necroprayers
2. Iron Breed
3. Inferno (Bonustrack)

Kratornas

4. Deathwings
5. The Fourth Seal
6. Tribal Satan (Bonustrack)

Nakkiga

7. Pryrates
8. Du Svardenbyrd Espaten Enigma (Bonustrack)

Xerión

9. Invocación
10. Sanguenta Lúa De Outono
11. Profecia I (Bonustrack)



Belebeltzeta Album 2010 




Tracklist




1. Aio Iparreko Lurra
2. Iluntasunaren Esturan
3. Utuk'ku
4. Desagerpena
5. Jentilen Ilunabarra
6. Belebeltzeta
7. When Thousand Moon Have Circled (Carpathian Forest Cover)
8. One With Eternity (Centinex Cover) (Bonustrack)



R'lyeh E.P. 2012 




Tracklist




1. R'lyeh
2. Bukken
3. Ni Naiz Lua
4. Urmsheim
5. Krig



Nakkiga / Omendark Split 2012 




Tracklist




Nakkiga

1. Iluntasunaren Negarra

Omendark

2. Adaegina



Amerasu Album 2013 




Tracklist




1. Ihesa
2. Amerasu I: Iraganeko Itsasotik Zehar
3. Amerasu II: Mendekuaren Gudaren Hasiera
4. Yasira
5. Amerasu III: Heriotza Yasiran
6. Amerasu III: Guda
7. Amerasu III: Naglimund



Ipar Basoetako Memoriak Compilation 2013 




Tracklist




1. Naglimund
2. Haritzaren Semeak (Arimen Guda)
3. Erio (Instrumental)
4. Iluntasunaren Negarra
5. R'lyeh
6. Bukken
7. Ni Naiz Lua
8. Ursheim



Amaieraren Hasiera Album 2014 




Tracklist




1. Eromenaren Mendietan
2. Simonen Ametzak
3. Heriotzaren Hegalak (Sofonisba)
4. Eadneren Odeia
5. Amaieraren Hasiera (Ineluki III)
6. Gizakien Kondena



Ánima Arima Split 2017 




Tracklist




Balmog

1. Intro
2. Bring Us, Guide Us
3. Flesh Offering
4. Der Fluche
5. Hoshek
6. Nomen Illi Mors
7. Ascetic Penitence

Nakkiga

8. Intro
9. Ineluki III
10. Iluntasunaren Esturan
11. Amerasu II
12. Naglimund
13. Gizakien Kondena



Dragoiaren Mendia Demo 2017 




Tracklist




1. Denboraren Memoria
2. Dragoiaren Mendia
3. Behelainoaren Barreneko Ateak
4. Morbid Romance
5. Neslepaks
6. Black Horizon



Tan Real Como El Puto Infierno Vol. 20 Split 2018 




Tracklist




1. Baikal - Malditos Sueños
2. Barbarian Prophecies - The Visitor
3. Burning The Waves - Akuma No Mi
4. Cabestro - Rezuma Mugre
5. Dormanth - Like Ice
6. ExCx - Born After The Pains
7. Fractality - Devoured By Rats
8. Herabe - Kien Es El Animal
9. Iraka - Gritos De Ira
10. Karmak - Matador
11. Legalize Murder - Legalize Murder For All
12. Maromaco - E.I.E.B.
13. Mortecino - Mortecino
14. Motorastola - Bangkok Rules
15. Nakkiga - Jainkoek Gidatua
16. Nethertale - Lords Of The Nether
17. Project Hate - Misanthropia
18. Sentimen Beltza - Koloreak
19. Shintra - Phlegheton
20. Ur - Erromarren Etsaia



Agurraren Harkaitza Album 2018 




Tracklist




1. Dagon
2. Beltxargaren Azken Hegaldia
3. Agurraren Harkaitza
4. Akelarreen Itzulera
5. Aranekoarriko Arrangura
6. Etsipenaren Bidetik



Oroimenean Split 2020 




Tracklist




Nakkiga

1. Hileta Iluna
2. Bihozminezko Basoak

Helde

3. Hil Hautu
4. Betirako Atsedena
5. Atzerri Otserri
6. Beltzurian
7. Into The Crypt Of Rays (Celtic Frost)



Nakkiga / Arde Split 2023 




Tracklist




Nakkiga

1. Denbora
2. Aeroak
3. Errautsak

Arde

4. Basalarr



Resto Discografía
NI: Maldit6 Sign6 Malign6 Split 2009 




Tracklist




1. Pathogen - Shroud Of Silent Death
2. Insepulchral - Maleficarum Sathanas
3. Catacumba - Spiritual Vomit
4. Noctum - Morbido Pasado
5. Wargoatcult - Thermonuclear Ascension
6. Surrender Of Divinity - Consecration Of The Heathen Messiah
7. Morbid Pest - Maniac Warrior
8. Signs Of The Evil - Crucificcion De La Peste Cristiana
9. Inferius Torment - Enslavement Christianity
10. Evil Wrath - La Sphère Malsaine
11. Xerbeth - Victoria Satanica
12. Masturbacion Cristiana - Fornikada Por Mi Lealtad
13. Godslaying Hellblast - Satanic Blessing
14. Nocturnal Hell - Worshippers Of Death
15. Naetu - Misanthropic Nightmare
16. Infernal - Harvesting Misery
17. Noche Eterna - Reino De Guerra Y Muerte
18. Nakkiga - Iluntasunaren Esturan
19. Råten - Nocturnal Orgies



Tan Real Como El Puto Infierno Vol.4 Split 2010 




Tracklist




1. Agoraphobia - Condenados A La Vida
2. Arma Mater - Eutanasia Pasiva
3. Butronian - Bide Aldenduak
4. Darmage - Serpiente Dialéctica
5. Deep Red Blood - I'm Your Ruin
6. Drakken - Compases De Despedida
7. Encharmed - Curaciones
8. Himura - Mutaciones
9. Khornea - Aliance For The Posession
10. Nakkiga - Utuk Ku
11. Nemesis Occulta - My Liar
12. Nukore - Powell
13. Skill To Kill - A Second Life
14. Sylisium - Creeping Existence
15. Thirst Of Revenge - Shaken By Fear



Tan Real Como El Puto Infierno Vol.9 Split 2013 




Tracklist




1. Daeva - Hamunaptra
2. Devil In You - World Killed By Hate
3. Fying Ladies - Aburridos Como Tardes De Domingo
4. Himura - Tóxico Global
5. Karmak - La Última Salida
6. Matanza - Corrosión De La Mente
7. Mercyless - Te Maldigo
8. Nakkiga - Iluntasunaren Negarra
9. Nibiru - Matanza Neuronal
10. Our Dishonor - Y Pides Perdón
11. Subliminal Chaos - Fire, Desire & Tears
12. The Crows - The Hangman And The Crow
13. Ur - Garapena
14. Wis(k)ey - Diablo
15. Wulfheim - The Silent Chant



Tan Real Como El Puto Infierno Vol. 23 Split 2020 




Tracklist




1. 2Sisters - The Pyromaniac
2. Anakrosis - Atzera Egite Genetikoa
3. Angoixa - El Turment Dels Caiguts
4. Cathexia - No Rest Beyond Death
5. Cult Of Self Destruction - Dance Macabre
6. Exsanguination Entrails - Human Taxidermy
7. Fuck The Leader - Monja Criminal
8. Homicidio - Peste Negra
9. In Thousand Lakes - Into The Mirror
10. Insidious War - Servants Of Darkness
11. Killiki - El Arte De Empalar
12. La Hija Del Carroñero - Extirpando El Cáncer De Dios
13. Lethalized - Hijos Bastardos
14. Nakkiga - Bihozminezko Basoak
15. Nasty Surgeons - Mouth To Anus
16. Nuestroctubre - Listo Para Arder
17. Oxicorte - The Betrayed
18. Pestilength - Filthmonolith
19. Pneura - Lembrazas Esvaidas
20. Sepulcration - The Tall Man
21. Stigma - Muerte Segura
22. Teratoma - Shadows Of Bedlam
23. Wojtyla - Dominion Of The Prey
24. Zaborra - Políticamente Correcto
25. Ulvdeimos - Osiris



Audios
Vídeos