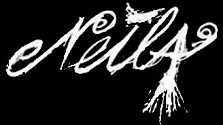 Santurtzi,Sludge/Doom/Post-Metal (Activa) 
Formación Actual
Alberto: Guitarra
Txape: Bajo
Cuper: Guitarra
Caba: Teclados & Voces
Julen: Batería

Componentes Anteriores
Txusan: Sintetizadores & Teclados
Jon Koldo: Voz
Guru: Batería
Biografía
Neila is a Post Metal/Sludge/Doom band from Bilbao (Basque Country). They have been performing since 1999 and during this time, they have opened for bands such as Baroness, Entombed, Red Sparowes and Cult of Luna, to name a few.
Their first album, released in 2002, reminiscent of Will Haven, Neurosis, Tool or Alice in Chains. The band released their second studio album, entitled "Unclean," in 2005.
The band's third album, "Danza de Nieblas" (2009) included keyboards for the first time, deepening the epic, intense and emotional character of the songs. It received critical acclaim from a multitude of music media platforms, being heralded as one of the best post metal works in Spain.
The band's fourth release was published in 2012. Three songs that were part of a split album with the band Wayne and marked a new swerve towards more psychedelic sounds.
Their last studio recording is "Tronos ardiendo" ("Thrones burning"). Recorded at Beard Studios (Bilbao) and mastered by American guitarrist and producer James Plotkin, the album includes six tracks that showcase all the different facets of the band in 2016.
Discografía
Neila Mcd 2002 




Tracklist




1. Tempo
2. Crack (And Your Help)
3. Lhumho (Ilargiaren Temploa)
4. Roto



Unclean Album 2005 




Tracklist




1. Affliction
2. Eclipsed
3. Lodo
4. Love And Death In Stopmotion
5. Los Días Oscuros
6. Unclean



Danza De Nieblas Album 2009 




Tracklist




1. From Hell
2. Bajo El Sol
3. Amanece
4. Odisea
5. From Hell (Pt. 2)
6. Como Serpientes
7. Danza De Nieblas



Wayne/Neila Split 2012 




Tracklist




Wayne

1. Nebuchadnezzar
2. Let Us Kill Ourselves
3. Somoscaier
4. Azores

Neila

5. From Hell (Pt. 3)
6. El Tiempo Del Lobo
7. Bajo Tierra (Diálogo De Los Muertos)



Tronos Ardiendo Album 2016 




Tracklist




1. Tronos Ardiendo
2. Más Allá Del Abismo
3. Tan Distante
4. La Última Protesta
5. Luna Negra
6. Perdición



Audios
Vídeos
Enlaces