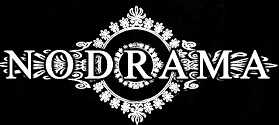 Bilbo,Alternative Metal (Activa) 
Biografía
NODRAMA is a modern rock/metal band formed in 2008 after the union of musicians from different bands of Bizkaia, Basque Country. Before some changes at the moment the band is composed by Nikola Goñi (drums), Iker llona (bass), Koldo Gorozika (guitar), Endika "Sensei" (vocals) and Joseba "Seeva" (guitar).
The band combines strong, modern, atmospheric and ambient music passages. In 2009 they recorded their first demo called I MIND with the FRAGMENT MUSIC and ORTOTS BURDIN HOTSAK. The demo consists in 10 tracks and has a wide acceptance among critic and audience. These facts give the band the opportunity to play with big names such as WHITESNAKE, CYNIC, LACUNA COIL...and several shows in their country and all over the peninsule.
After presenting I MIND in many places the band focuses in prepare their first album in 2010. They decide to record some demos and that's when the interest from Italian label CORONER RECORDS appears, with whom they reach an agreement to edit the album.
The band enters the studio in the summer of 2011 and the album is finally in stores in april 9 2012 under the name "THE PATIENT". Once again they receive a great reception from both audience and critic. 11 tracks ranging from a overwhelming slower passages through endless riffs full of freshness and originality. This helps to increase the number of shows and the assistance as well as having their music distributed across the globe.
Due to many shows featuring the album with great success the band plays with important bands as DAGOBA, VITA IMANA...
The band presents a couple videos of the album.
In May 2013 the band achieved the chance to give a tour in Germany, Italy...with the american band VICIOUS RUMORS and the Canadians THE ORDER OF CHAOS.
It's in Germany where the band decides to film an original video for another theme from the album.
In June 2013 the band locked in the reherseal room prepearing their second full-length continueing with what is presented in THE PATIENT and adding new elements.
Currently NODRAMA is inmersed recording their second album scheduled for the second half of 2014 and rehearsing with the new line up to return with more energy to the stage.
Formación Actual
Nikola: Batería
Iker: Bajo
Koldo: Guitarra
Joseba: Guitarra
Endika: Voz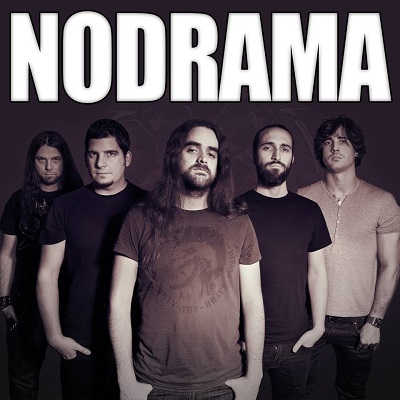 Discografía
...Before Mind Demo 2006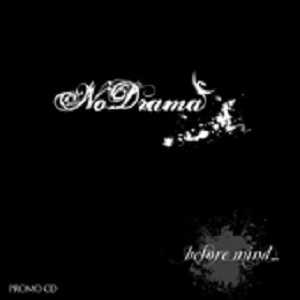 Tracklist
1. Fallen Angels
2. Evolution
3. Prometeo
I Mind Album 2008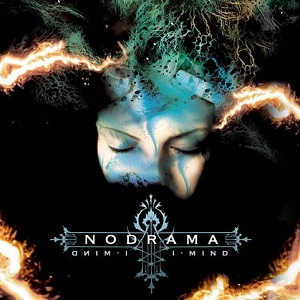 Tracklist
1. Prism
2. Fallen Angels
3. Prometeo
4. The Time We Lost Fighting
5. Evolution
6. Here Again
7. Perfect Enemy
8. Keep Alive
9. Cold As Antarctica
10. Phoeny The Mirror
The Patient Album 2012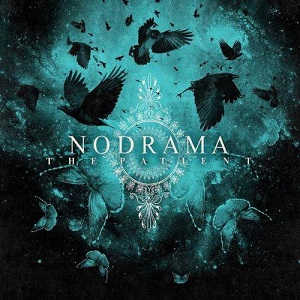 Tracklist
1. The Bite
2. Tail Nailed Fish
3. Visions
4. One More Step
5. Power Of Lavishness
6. Waiting
7. Undefined
8. The Patient
9. All Behind
10. Believer
11. Untouchable Treasure
12. Breaking Madness (Bonustrack)
Audios
Videos
Enlaces
Coroner Records -
http://www.coronerrecords.net/index.php?method=section&id=242
Facebook -
https://www.facebook.com/NodramaPage
Lastfm -
https://www.last.fm/es/music/NoDrama
Myspace -
https://myspace.com/nodramamusic
Reverbnation -
https://www.reverbnation.com/nodramamusic
Twitter -
https://twitter.com/nodramaband
Youtube -
https://www.youtube.com/channel/UCZEsYBvnKnLHvB-5s9FkvkQ