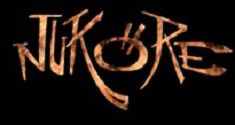 Gasteiz,Alternative Metal (Activa) 
Formación Actual
Rafa: Batería
Ander: Guitarra & Voces
Unai: Bajo & Voces
Aitor: Voz

Componentes Anteriores
Txino T: Bajo
Txino: Batería
Biografía
Nukore is an alternative metal band from Vitoria-Gasteiz a little city in the Basque Country in the north of Spain.

The band was formed in autumn 2004. The influences of the band come from many styles, such as metal, hip hop, funk, hardcore, drum&bass....etc, so the band is a mix of many styles, being alternative metal the main style in their music.

In the first years the band gave several shows around their region and in the meantime they wrote a lot of music that was recorded in two demos. Some of those sounds are available in a five songs compilation that might be found in internet.

In mid 2010 they started to work in their first album "THE SUN WILL RISE" that was released in early 2011 via Nat Team Media. The album was produced by Emilio Guill and co-produced by the band. It was supported by a tour around Spain.

The bands second album "BROKEN HIP? HOP ON!" which was released in November 30th 2012 by Noise Head Records. It was supported by several shows along Spain and South France. It was produced by Emilio Guill again.

In early 2014 their producer Emilio Guill joined the band as a bass player, and they started with the recording of their last album "YOU CALL THE WOLF, YOU GET THE PACK!".

In mid 2015 while they were finishing the recording of their latest album, "YOU CALL THE WOLF, YOU GET THE PACK!" they met Gali Nayem, who was a Mc from Agurain, a town close to Vitoria. He joined the band and they finished the recording of the album vocals with him, this last album has been self edited and released in April 4th 2016. This last album has been produced and co-produced by Emilio Guill and Nukore as the previous ones were.
Discografía
The Sun Will Rise Album 2011 




Tracklist




1. Twins
2. The Sun Will Rise
3. We Own The Night
4. Party
5. Zurich
6. Praise The Ape
7. Stab In The Back
8. Music
9. Differences
10. Victim
11. Foolies
12. Worship



Broken Hip? Hop On! Album 2012 




Tracklist




1. Intro
2. Sad Reward
3. Greedy Swine
4. Deadly Sins
5. Interlude 1
6. Rise Up
7. A.I.T.D
8. Love Song
9. Spechees Interlude
10. Insane
11. Genius In A Bottle
12. Sweet Nightmare
13. Interlude 2
14. Turn It Off
15. Don't Waste My Time
16. Outro



You Call The Wolf, You Get The Pack! Album 2016 




Tracklist




1. Raw Power - Intro
2. The One
3. Breaking The Walls
4. Sucker
5. You Call The Wolf, You Get The Pack
6. Yctwygtp Remix
7. My Real Enemy
8. Charmed
9. Outro We're Back



One Minute Silence Album 2020 




Tracklist




1. Black Friday
2. Give Me My Pain
3. Your Home Is A Mess
4. Erase & Redefine
5. One Love, One Live
6. One Minute Silence
7. Like My Likes
8. Shame



Resto Discografía
Tan Real Como El Puto Infierno Vol.4 Split 2010 




Tracklist




1. Agoraphobia - Condenados A La Vida
2. Arma Mater - Eutanasia Pasiva
3. Butronian - Bide Aldenduak
4. Darmage - Serpiente Dialéctica
5. Deep Red Blood - I'm Your Ruin
6. Drakken - Compases De Despedida
7. Encharmed - Curaciones
8. Himura - Mutaciones
9. Khornea - Aliance For The Posession
10. Nakkiga - Utuk Ku
11. Nemesis Occulta - My Liar
12. Nukore - Powell
13. Skill To Kill - A Second Life
14. Sylisium - Creeping Existence
15. Thirst Of Revenge - Shaken By Fear



Necromance Digital Magazine Recopilatorio - Volumen 43 Split 2020 




Tracklist




1. Come Back From The Dead (Esp) - Darkness Abominations
2. Defiled Crypt (Usa) - Sifting Through Regurgitated
3. Steignyr (Esp) - Whisper Calling
4. Decem Maleficivm (Chl) - The Birth Of The Cursed Book
5. Voices Of Galadh (Esp) - New Birth
6. Oniricous (Esp) - Exhumando El Horror
7. Voices Of Galadh (Esp) - Hypnotized
8. Obscure (Esp) - Blessing By Malignancy
9. Voices Of Galadh (Esp) - Wondering
10. Nukore (Esp) - Black Friday
11. The Bleeding (Gbr) - Hammer Of Penance



Audios
Vídeos
Lyric Videos
Enlaces