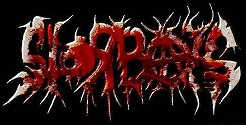 Ermua,Thrash Metal/Crossover (Activa) 
Formación Actual
Barru: Guitarra
Fory: Batería
Txino: Voz
Moshky: Bajo
Xabi: Guitarra

Componentes Anteriores
Patxon: Bajo
Txampras: Bajo
Javi: Bajo
Porni: Guitarra
Martin: Voz & Bajo
Biografía
Llevan en esto del ruido desde el 89, pues al principio Barrutia y Martin tokaban, junto al Pi,en otro proyecto llamado TODOS AL SUELO (TxAxSx). Kon este nombre tokaron tres konziertos y se kedaron sin lokal. Ademas el Pi (batera) se fue a vivir lejos, y estuvieron año y piko en el dike seko, sin ensayar absolutamente nada.

Despues de ese tiempo Barrutia y Martin konocieron a un batera (Fory) y a otro guitarra (Apache), ke tenían otro proyecto llamado PHOBIA, y estuvieron un par de meses con ellos para preparar una kanzión ke grabaron en una maketa rekopilatoria de grupos de Ermua llamada ROCK THE PUEBLO, ke fue grabada en junio del PUTO 92. Ya en la grabación de esta kanzión decidieron cambiar el nombre de TxAxSx por el actual, STORBAIS.

En julio del PUTO 92 hizieron un par de konziertos y después el Apache se fue, kedando una formazión definida: Martin, Barru y Fory. Esto era en septiembre del P. .92, y a partir de entonces empezaron un poko más en serio, ensayando todos los fines de semana y fiestas de guardar, sacrificando los poteos de la tarde.

Hicieron unos kuantos konziertos a partir de mediaos del 93, y luego, a finales del 93, una gira por los gaztetxes de aki, junto kon otro grupo de Ermua, THE PEPES (R.I.P).De esta gira se suspendieron cuatro de los siete konziertos previstos, por razones «paranormales».

En enero del 94 Martin deja el grupo y entra un nuevo bajo (Patxón), y el Txino, personaje afín al grupo, se encarga de la voz. En febrero entra Porny en el grupo, habiendo así dos guitarras. En septiembre del 96 Patxon se va y le sustituye paulatinamente al bajo Txampras. A finales del 2000 Txampras deja el grupo y le sustituye Javi al bajo.
Discografía
Toxiko Se Ingestao Demo 1994 




Tracklist




1. Espejito Mágico
2. No Hay Excusa
3. Sepultado Vivo
4. Por Su Culpa
5. Envidia Y Codicia
6. Usa La Razón
7. Kko Intoxicao
8. Odio
9. Los Locos
10. Kondenados A Flipar



Danzad Malditos Demo 1995 




Tracklist




1. Todo Vale
2. Siente Ke Eres Dios
3. Sin Soluzion
4. Hazañas Historikas
5. Bakalao (Al Pil-pildora)
6. Agresion
7. Maldita Guerra



Toxiko Se Ingestao Compilation 1996 




Tracklist




1. Espejito Mágico
2. No Hay Excusa
3. Sepultado Vivo
4. Por Su Culpa
5. Envidia Y Codicia
6. Usa La Razón
7. Kko Intoxicao
8. Odio
9. Los Locos
10. Kondenados A Flipar
11. Todo Vale
12. Siente Ke Eres Dios
13. Sin Soluzion
14. Hazañas Historikas
15. Bakalao (Al Pil-pildora)
16. Agresion
17. Maldita Guerra



La Única Ley Album 1999 




Tracklist




1. Narya
2. A Boys
3. Busco (La Anarkia)
4. La Guadaña
5. Ke Os Den
6. Flotando
7. Sin Perdón
8. T.D.J.
9. Siempre
10. Satanás Me La Txupa



Famous Versions Of Misfits Split 2000 




Tracklist




1. Señor No - All Hell Breaks Loose
2. Psycho Mafia - Static Age
3. Sin - Hybrid Moments
4. Ébola - Last Caress
5. The Paso - 20 Eyes
6. Fuel - Skulls
7. Hiperkore - Niño Febril (Children In Heat)
8- Graveyard - Night Of The Living Dead
9. Discípulos De Dionisos - Horror Hotel
10. No Way - Bullet
11. Shock Treatment - Attitude
12. Innocents - Hate Breeders
13. Fist Fucking - Angelfuck
14. Malos Tragos - Devil's Whorehouse
15. Ex-Ex - Die, Die My Darling
16. Fist Fucking - Devilock
17. Storbais - Bloodfeast
18. False Roots - Where Eagles Dare
19. Nuevo Catecismo Católico - American Nightmare
20. Shock Treatment - Astro Zombies
21. Eskarmiento - Some Kinda Hate
22. Legión Neutrex - We Bite
23. Graveyard - She / Hell Night
24. Corn Flakes - Halloween



Resto Discografía
Sometimes Death Is Better Part 5-9 Split 1998 




Tracklist




Cd 1

1. Lifeless - Frightened To Deceive
2. Carcariass - Braindead
3. Insepultus - Hereditarily Afflicted
4. Forever Mortal - Perceptions
5. Innermost - Decomposed Enthrails
6. Krabathor - Liquid
7. Inhumate - Blind / Sodomy
8. Primeval - The Sleeper Has Awaken
9. Inverted - Longing For Darker Times
10. Soils Of Fate - Tapping The Veins
11. Deviate - You
12. Nugatory - 100% Total Outrage
13. Dehydrated - Ode To Solitude
14. Gardens Of Gehenna - Beyond The Gates Of Dusk
15. Unknown Serenity - Evoking Past Tragedies
16. Garden Of Shadows - Apollonian Realm

Cd 2
1. Tortura - Fallen Flags
2. Neglected Fields - These Fires Through...
3. Dispatched - Restless Mind
4. No Silence - Drilling The Vacuum
5. Anguish - Withered Life
6. Rotrave - Thoughts
7. Corpsevomit - Maggot Lamb
8. Thalidomide - Ethnic Purification
9. Kapybara - Stupid Machine / Enola Gay
10. Passion - Triangle Of Confusion
11. Forever Winter - The Heritage
12. Noctu - Rose Of Thorns
13. Mourning Beloveth - Burden
14. Celeste - Black Kiss
15. Ad Infinitum - The Flames Burn Backwards
16. Forever Embraced - Through The Shade Of Life

Cd 3
1. Agony - Virgin Land
2. Posthumous - Splendour On Fire
3. Embrace Of Fear - Desperate Shadow Of A Dream
4. Brainwashed - Papá Yo, También Te Quiero
5. Iniuria - Walk Away
6. Evocation - Just Hear Me Cry
7. Firstborn Evil - Throne Of The Serpent
8. Suicidal Winds - Definitely War
9. Storbais - No Hay Excusa
10. Apostasy - Tales From A Dying Angel
11. Puritas Virginum - Mort Dans L'indifférence
12. Sarcastic - Secrets And Astral Creation
13. Crestfallen - But The Gods Are Laughing
14. Evoke - Rouge
15. Aeternum - The Burning Of Fear
16. Slander - Waltz Of The Impaler

Cd 4
1. Nefarious - Astral Sleep
2. Evocation - Obscurity Worshipper
3. Earthcorpse - Serpent's Kiss
4. Scald - Maggot Farmer
5. Mortal Gaze - Stormbringer
6. Crackdown - Face Me
7. Somnium - Come Fire'N'Fever
8. Mortals' Dream - Truth Shade
9. Dissolusion - Sleep
10. Necrobiosis - Drowning In Melancholy
11. Cryptic Art - In Memoriam
12. Wolverine - Enough Fear
13. Depression - Howling At My Backdoor / The Mangler
14. Lachryma Christi - Hearing Voices (From Inside)
15. Minas Morgul - Lusting For Salvation
16. Upon Elysian Shores - Like A Rose In Full Bloom

Cd 5
1. Artifact - An Omnipotent Infinity
2. Taarenes Vaar - Come My Children
3. Evensong - Fading With The Sun
4. Anal Death - Triumph Of Wrath
5. Faceless God - On The Way To Celeano
6. Lethal Curse - Everlasting Alone
7. Elysium - Elysium Gallery Of The Fallen
8. Black Candle - Meeting With The Beast
9. Mindphaser - Future
10. Nervochaos - The Way To Pay / I Hate Your God
11. Massground - In Apocalypse... Now We Reborn
12. Ewoc - Sean And Satan Were Such Good Buddies...
13. Mephitis - Wither
14. Vargariket - Nattens Onde
15. Faerghail - Frostmaiden's Veil
16. Silentium - Mättarähku



Tan Real Como El Puto Infierno Vol.2 Split 2009 




Tracklist




1. Defectos Comunes - III GM
2. Dominium - El Precio De La Fe
3. Elenco - El Mundo A Tus Pies
4. Infernal Funeral - Ad Nauseam
5. Korumba - Zalantzaz Blai
6. Missing Soul - The Fish Bear
7. Noctem - Under Seas Of Silence
8. Panopticon Project - New Panoptes
9. Perseverance - Metal Command
10. Second Silence - Sin Domesticar
11. Shooter - Enterrador
12. Spellcraft - Scrossing The Seventh Gate
13. Storbais - La Guadaña
14. Vaginal Flatulation - Subterraneal Pus Factory
15. We All Fall - Executioner



Audios
Enlaces