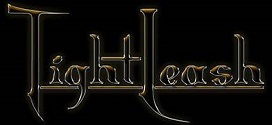 Bilbo,Alternative Metal (Activa) 
Formación Actual
Xandra Jimenez "Xandra": Voz
David Serradilla "Serra": Teclados
Jaime Sevilla "Jim": Batería
Ismael Sobrado "Isma": Bajo

Componentes Anteriores
Ignacio Palacios "Palas": Guitarra
Hector Prieto "Dersen": Guitarra
Alejandro Santillan "Jandro": Guitarra
David Ares "Duko": Batería
Biografía
Tight Leash is a metal band formed in 2011 in Bilbao after the breakup of chimerical, by its remaining members Serra on keyboards (The Cherry Boppers), Dersen on guitars (BulletNoise) and Xandra to voice. With the addition of Jandro to the guitar and Duko to the drums they begin to compose some of the songs that were later included on his first album Hedonism. This way they begin to settle the foundations of the new project, which is immediately reflected in their compositions directly facing and trying to get a particular sound and identification within the national music scene. It is in 2012 when they decide, after collecting nine of the songs written, to go into the studio with Pedro J. Monge (Chromaticity Studios) as producer. After the recording of the album and a few months left to the edition of Hedonism, Isma joins as the bassist, completing training.

In this early work certain remnants of what was their previous band and influences were can be noticed like maintaining a melodic voice line and leaving the rest of the instruments shape the sound with touches of different styles, which makes it difficult to categorize this work in a single musical style. That is why Tight Leash can be considered Alternative Metal , as they combine heavy guitar riffs, keyboards that are close to industrial metal combined with a melodic female voice.

This first album Hedonism, written entirely in English, was released in May 2013. With the Single Closer to God in advance and released in March of 2013 getting to the finals of the 'Gaztea Maketa Lehiaketa 2013'. After that they start performing shows in different places of Biscay and Cantabria, highlighting the participation in the Ablaze Metal Fest held in Bilborock in which they played with groups like Vita Imana and Dagoba. Currently the band is focused on reaching as many people as possible with their first job presenting it in different locations and trying to reach more and more territory.
Discografía
Hedonism Album 2013 




Tracklist




1. Intro
2. Closer To God
3. The Final Bet
4. La Douleur Exquise
5. Mescaline
6. What Comes Around Goes Around
7. My Beautiful Leash
8. On The Edge Of Me
9. Hedonism
10. Acid Rain



Resto Discografía
Basque Metal Country Vol.1 Split 2014 




Tracklist




1. Ankhar – Zentzugabekeri Zentsuratua
2. Bullets Of Misery – Eskuak Odolez Busti
3. Elbereth – Aurrez Aurre
4. Evil Killer – Evil Killer
5. Extinction – Father To Son
6. Gabezia – Atabismoa
7. Incursed – Northern Winds
8. Izu Nauk – Herri Baten Oihua
9. Khous – Kontuz Ibili
10. Kraussk – Bizi
11. Kudai – Aldaketa Badator
12. Sffera – Sistema
13. Taupada – Zeren Zain
14. Tight Leash – Closer To God
15. Unbreath – Prince Of Lies



Audios
Vídeos
Enlaces