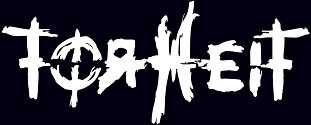 Suhuskune,Death/Groove Metal (Activa) 
Formación Actual
Jérôme Anocibarre: Guitarra
Battitta Castillon: Guitarra
Iban Falxa: Voz
Camille Milhac: Bajo
Remi Milhac: Batería
Biografía
/ EUS / Suhuskuneren lur hain berezietarik ateratzen den proiektua da TORHEIT.
Proiektu hau, Milhac anaiak (Hurmurao / Kink Mulet) , Jerôme eta Battitten arteko topaketa da (Ervo/Butagaz). Taldea energia soberakin horretaz gainditurik zegoenean, Iban arribatu zen (Sons of Kentucky / Los Burros Consanguinidos) 2016ean, taldeari beharrezkoa zuen oreka ekarriz.
Naturalki, TORHEIT-ek bere lehen kontzertua eman zuen metalaren meza haundia den Buru Beltz Fest-ean, 2018an !

/ FRA / Une fois n'est pas coutume, Suhuskune nous livre un nouveau projet : TORHEIT, directement inspiré par l'énérgie de cette terre particulière.
Ce projet, c'est la rencontre des deux frères Milhac (Hurmurao / Kink Mulet) avec Jérôme et Battitt (Ervo / Butagaz). Quelque peu envahi par cet excès d'energie, c'est l'arrivée d'Iban (Sons of Kentucky, Los Burros Consenguinidos) en 2016 qui permettra au groupe de trouver son équilibre.
C'est naturellement lors de la grande messe annuelle du Buru Beltz Fest que TORHEIT proposera en 2018, pour la première fois en public, son set distillé depuis plusieurs années.
Discografía
Torheit Album 2019 




Tracklist




1. On What?
2. From Fire To Ice
3. Vanity
4. Venturi
5. Leviathan
6. Program
7. Crystal
8. Orroitzapenekin
9. Epaile
10. Dissect
11. The Void
12. Reign Of Fear



Resto Discografía
Tan Real Como El Puto Infierno Vol.21 Split 2019 




Tracklist




1. Blood Brothers - No Te Rindas
2. Bullets Of Misery - Begibakar
3. Cabodano - Carniceiros
4. Corporate Death Machine - Ganster
5. Cult Of Self Destruction - Moon On Saturn
6. Hwaeder - Tardor Eterna
7. Ikuori - Mi Ascensión
8. Keziah - Begotten
9. Lampr3a - Abulia
10. Matanza - Días De Matanza
11. Memo - Actitud Punk
12. Ruthless - In The Purple
13. Sas Eyes - RIgescVnt
14. Siroll - Tal Día
15. Sordida Nox - Ferida
16. Spirikom - Hellter Skelter
17. Sudestada - Barlovento
18. Tempestat - Exhaurit
19. The Broken Horizon - Nola Gertatu Da
20. The Conspiracy - Incendiary
21. The Thousand Faces - White Ink
22. Torheit - Crystal
23. Torso - La Ley Del Monte
24. VRK - Orko Anarkia
25. Xerion - Licom De Tebras



Basque Metal Country III Split 2021 




Tracklist




1. Anker - Eromenaren Senide
2. Biersbreaker - Ravens' Song
3. Dravernue - Una Metrópolis Decadente
4. Herra - Adimenaren Kartzela
5. Hilbera - Infernuko Ilargi
6. Hortzak - Jainkosa Hirukoitza
7. Irkaia - Besterik Ez Naiz
8. Knives - Martyrs
9. Mise En Abyme - Drip
10. Torheit - Epaile



Audios
Vídeos
Enlaces