Gasteiz,Melodic Death Metal/Metalcore (Activa) 
Biografía
CASTELLANO

Formados en Vitoria-Gasteiz en 2008, este joven quinteto practica un potente Metal cuyas influencias abarcan desde los primeros Metallica hasta Lamb of God. Sonoridades densas y potentes se combinan con secciones de rabia y rapidez herederas del Hardcore.

En el año 2009 presentaron su primer trabajo, el EP "A Place Between Hell and Heaven", para en el 2011 publicar lo que sería su primer LP titulado "Life Show", ambos trabajos agotados en la actualidad.

Llevan a sus espaldas muchos kilómetros recorridos y en todo este tiempo han compartido escenario con titanes de la talla de NAPALM DEATH, SOULFLY, SOZIEDAD ALKOHOLIKA etc… participando con estos últimos en una gira a nivel estatal cosechando gran éxito de público y crítica.

En octubre de 2013 se lanzó su tercer trabajo, "A Fairy Tale for the Dissent", con claras intenciones de certificar su imparable ascenso dentro de la escena. Una vez más cosecharon muy buenas críticas y les brindó la posibilidad de compartir escenario con bandas como HATEBREED, CRUCIFIED BARBARA, HAMLET… y participar en el Resurrection Fest 2014 (MEGADETH, GOJIRA, NOFX, etc…).

ENGLISH

Formed in Vitoria-Gasteiz in late 2008, this young quintet practices a powerful metal, whose influences range from the very first Metallica to Lamb of God, combined with a clear devotion for the melodic hardcore sound of the 90s.

In 2009 they presented their first work, the EP "A Place Between Hell and Heaven", sold out nowadays. In early 2011 they would publish what would be his first LP, entitled as "Life Show".

With these two works they have achieved the acclaim from the specialized media, reaching the final stages of several competitions (Wacken, Villa de Bilbao, Resurrection Fest etc…). In their short but promising career, they have shared the stage with titans such as Napalm Death, Soulfly, Hatebreed, Crucified Barbara, Hamlet, Soziedad Alkoholika etc… sharing with the last ones a nationwide tour with great success of attendance and reviews.

In October 2013 they will bring out their third work, with clear intentions of certifying their unstoppable rise within the scene. Their musical arguments speak for themselves.

EUSKERA

Vitoria-Gasteizen sortua 2008an, boskote gazte honek metal potente bat burutzen dute, zeinen influentziak lehen Metallicatik Lamb of Godera doazen, 90 hamarkadako Hardcore melodikoarekiko mirespen argi batez nahasturik.

2009 urtean aurkeztu zuten beren lehen lana "A Place Between Hell and Heaven" EPa, gaur egun agorturik dagoena. 2011 beren lehen LPa izango zena argitaratu zuten, "Life Show" zeritzona.

Bi lan hauei esker oso kritika onak lortu dituzte komunikabide espezializatuetan, lehiaketa ugariren azken txanpara iritsiz (Wacken, Villa de Bilbao, Resurrection Fest etc…). Heuren karrera labur baina oparoan, Napalm Death, Soulfly, Soziedad Alkoholika, Hatebreed, Hamlet, Crucified Barbara etc… neurriko titanekin partekatu dute eszenatokia, azken hauekin nazio mailako gira batean parte hartuz gainera, non arrakazta handia lortu zuten publiko eta kritikaren aldez.

2013ko urrian beren hirugarren lana argitara aterako da,beren igoeran geldiezina sendotzeko asmo argiaz. Argumentu musikalik, behientzat, ez zaie falta.
Miembros
Iker: Guitarra
Iñi: Voz
Alvaro: Guitarra
Mikel G: Batería
Julen: Bajo
Miembros Antiguos
Iban: Bajo
Biris : Bajo
Mikel: Batería
Kobra: Guitarra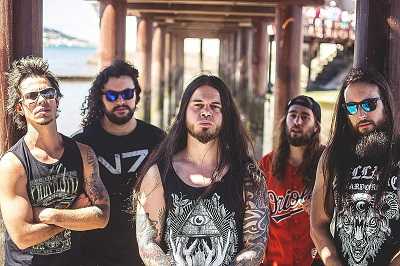 Discografía
A Place Between Hell & Heaven E.P. 2009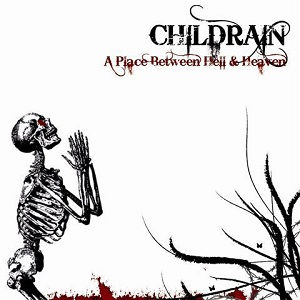 Tracklist:

1. Sacrifice
2. Fueled By Hate
3. Newborn Hatred
4. Neverland
Life Show Album 20011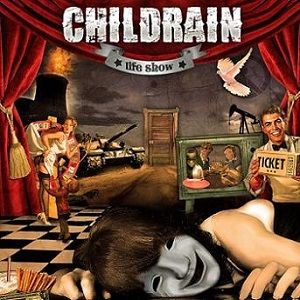 Tracklist:

1. Cursed
2. There Will Be
3. No One Left To Blame
4. Portrait Of Submission
5. Misery
6. The End Of Days
7. Life Show
8. Sinner
9. The End Of Illusion
A Fairy Tale For The Dissent Album 2013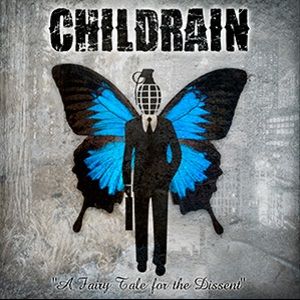 Tracklist:

1. A Wave To The Expendable
2. Kingslayer
3. The Enemy
4. In Defiance Of
5. The Denial
6. Silence As A Medicine
7. Confined
8. The Wolf
9. Interlude I
10. Deception
11. Interlude II
12. Embajadores De Hipocresia
13. Awakening
Matheria Album 2015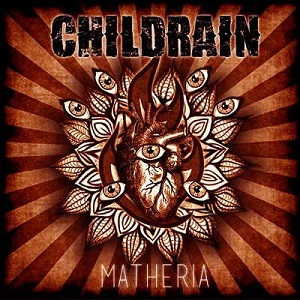 Tracklist:

1. Matheria Act.I
2. Creation Of The Sun
3. Blinded By Rage
4. Rebel
5. Live In Winter
6. The Farewell Parade
7. Rise
8. Requiem
9. Renaissance
10. Matheria Act.II
El Bunker Del Metal - Infernus Compilado 2017 Split 2017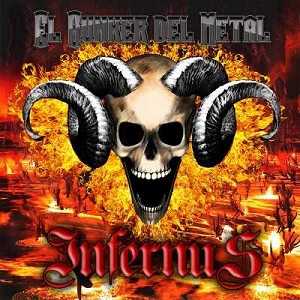 Tracklist:

1. Aleatoria - Pánico
2. Abandon Light - Recnak
3. Yo Moreno - A Lot Of Pot
4. Mjolnir - El Vigía Del Fin Del Mundo
5. Childrain - Requiem
6. Backbone - Betrayal Consequences
7. Axfixia - En El Frente
8. Astral Katastrophe - Shrine Of Titans
9. Devasted - Maniático Thrasher
10. Blasfemia - El Hechizo Del Espejo A Roto Este Pacto Etéreo
11. Rip - Contra La Pared
12. Crossbones - That Kind Of Feeling
13. Ansiedad - Resplandecer
14. Cristo - Atreverse
15. Estigma - Vil Ser Humano
16. MortiriuM - Metal
17. Acidiun - Urges
18. HellHeart - Kings Cup Raw
19. Tethys - Ethereal Cypher
20. Caligo - Legión
21. Alkanza - Em-coma
22. Ripper - Holocaust
23. Taipan - White Fog Of Bhopal
24. Azgorath - Seven Crows
25. Orión - Mentira
26. Corpen - Irreversible
27. ReactoR - Calling To War
28. Delirium X Tremens - The Dead Of Stone
29. Blindeath - Valley Of Oblivion
30. Tinieblas - Venezuela Rebelión
31. Muerte Tóxica - Resistencia
32. Dagas - Nombres Malditos
33. Egaheitor - Evidencia Del Mal
34. Élite Reptil - Orgías Marcianas
Audios
Videos
Lyric-Videos
Enlaces