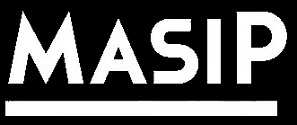 Getxo,Hard Rock (Activa) 
Formación Actual
Luis Masip Lassa: Todos Los Instrumentos
Biografía
MASIP es el nombre artístico de Luis Masip Lassa, músico Español nacido en Bilbao en 1970. En 1987 fundó junto a otros tres músicos, la banda Destruction Gods. Banda que se hace conocida gracias al tema "I'm enslaved by your love" que extraído de una demo casera, suena por radios locales durante varios meses. Ya en 1994 graban en los estudios Tío Pete de Bilbao un EP con 5 temas, que no es editado por la salida del grupo de su cantante y bajista. En ese momento tenían la posibilidad de colaborar con la discográfica francesa 3MG, que estudiaba su lanzamiento por mercados nórdicos.

En 1997 funda la banda FRESHco. junto con David (batería de Destruction Gods) y otros dos músicos vizcaínos. Tras varios conciertos juntos, en 1998 deciden grabar un EP con 5 temas propios, denominado "Reaction" que es un éxito en ventas. Participan en el SONA VALENCIA, en el VILLA DE BILBAO...Ya en el año 2000 su cantante abandona la banda y deciden incorporar una voz femenina y escribir en castellano, grabando en 2001 un EP de 6 temas titulado "A los cuatro vientos". En 2002 se despiden con un concierto en Erandio.

Tras 15 años en silencio, en 2017, Luis comienza a tocar de nuevo con varios músicos locales y decide meterse en el lanzamiento de un disco en solitario como MASIP. Tras realizar más de 30 composiciones, decide grabarlas en su propio estudio. Se encarga de todos los instrumentos y de la producción completa de las grabaciones, además de realizar un Lyric video por cada una de las canciones. Esas sesiones serán lanzadas en 6 singles temáticos que forman la frase "The society will spend its life looking for the feelings of love in another dimension until its death" y terminarán formando el disco "Epilogue: Touch the moon", en septiembre de 2020. Tras ello decide regrabar los temas que escribió para Destruction Gods y lanzarlos con el single Destruction Gods '88 (Marzo 2021), al que continuará el single Destruction Gods '89 y finalmente el EP "Remembering...Destruction Gods". Lejos de parar ya tiene nuevos planes para el futuro.


MASIP is the artist name of Luis Masip Lassa, a Spanish musician born in Bilbao in 1970. In 1987, with three spanish musicians, he founded the band Destruction Gods. Band that becomes known thanks to the song "I'm enslaved by your love" that taken from a home demo, plays on local radio stations for several months. Already in 1994 they recorded an EP with 5 songs in the Tío Pete studios in Bilbao, which is not published due to the departure of the group of its singer and bassist. At that time they had the possibility of collaborating with the French label 3MG, which was studying its launch in the Nordic markets.

In 1997 he founded the band FRESHco. along with David (Destruction Gods drumer) and two other spanish musicians. After several concerts together, in 1998 they decided to record an EP with 5 own songs, called "Reaction" which is a bestseller. They participate in the SONA VALENCIA, in the VILLA DE BILBAO ... Already in the year 2000 their singer leaves the band and they decide to incorporate a female voice and write in Spanish, recording in 2001 an EP of 6 songs titled "A los cuatro vientos" . In 2002 they say goodbye with a concert in Erandio.

After 15 years in silence, in 2017, Luis begins to play again with several local musicians and decides to get involved in the release of a solo album like MASIP. After making more than 30 compositions, he decides to record them in his own studio. He is in charge of all the instruments and the complete production of the recordings, in addition to making a Lyric video for each of the songs. These sessions will be released in 6 thematic singles that form the sentence "The society will spend its life looking for the feelings of love in another dimension until its death" and will end up forming the album "Epilogue: Touch the moon", in September 2020. After that, he decides to re-record the songs he wrote for Destruction Gods and release them with the single Destruction Gods '88 (March 2021), which will be followed by the single Destruction Gods '89 and finally the EP "Remembering ... Destruction Gods". Far from stopping he already has new plans for the future.
Discografía
Chapter 1: The Society Single 2019 




Tracklist




1. Revolt
2. She Needs To Love...Live Again



Chapter 2: Life Single 2020 




Tracklist




1. The Ways Of Life
2. Nothing Has Changed



Chapter 3: The Feelings Single 2020 




Tracklist




1. Touch The Moon
2. No Regrets



Chapter 4: Love Single 2020 




Tracklist




1. The Game Of Love
2. Nobody Rescue Me



Chapter 5: Another Dimension Single 2020 




Tracklist




1. Another Dimension
2. Rolling Thunders



Chapter 6: Death Single 2020 




Tracklist




1. Reach Out The Sky
2. My Guardian



Epilogue: Touch The Moon Album 2020 




Tracklist




1. Touch The Moon
2. Reach Out The Sky
3. Nothing Has Changed
4. The Game Of Love
5. Revolt
6. Another Dimension
7. Rolling Thunders
8. Nobody Rescue Me
9. No Regrets
10. My Guardian
11. She Needs To Love, Live Again
12. The Ways Of Life
13. The Journey



Destruction Gods '88 Single 2021 




Tracklist




1. I'm Enslaved By Your Love
2. Never Touch The Flame



Remembering...Destruction Gods E.P. 2021 




Tracklist




1. Photoluminescent Eyes
2. I'm Enslaved By Your Love
3. Never Touch The Flame
4. In The End Of The World
5. Good Luck



Audios
Lyric Videos
Enlaces