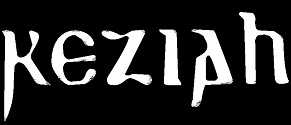 Bizkaia,Sludge/Doom/Post Metal (Activa) 
Formación Actual
Juan Carlos: Voz
Mikel: Bajo
Alvaro: Batería
Gorka: Guitarra
Óscar: Guitarra

Componentes Anteriores
Aitor: Bajo
Jonan: Voz
Alvaro: Batería
Biografía
[ENG]
Looking for dense dark and heavy music, full of ambient details, Keziah is born, a Sludge/Post-Metal band from the Basque country formed in 2015 .

Aitor and Gorka (ex-Akhvan) join Jonan (Melmak) and (Chivo) to start sketching the first release from the band.

'The Ocean is not silent' EP is the first album from Keziah. Recorded and mixed at Grabasonic (Berango) and mastered by Magnus Lindberg (Cult Of Luna) August 2017, with artwork by LauGamar Creations. Soon after the release, Keziah starts touring, sharing stage with international bands such as Bell Witch, LLNN , SUMA, Stoned Jesus.

On February 2017 the band hits the studio to start recording its first LP, to be released this year.

'The Unknown' LP is recorded and mioxed again at Grabasonic and mastered by Magnus Lindberg. The cover artwork is done by the famous illustrator Costin Chioreanu. Musically means a step forward for the band's sound. The album contains two special collaborations, Christian Bonnessen (LLNN) and Kyle Stratton (Atala) adding their voices to our music.

After the release , Jonan decides to leave the band, being replaced by Juan Carlos (former Forenssick member) and the same happens to our drummer, Álvaro, being replaced by Álvaro (former Human butchery member). The band is completed with another guitar, Oscar (former Carnivorous Voracity member). The new members make the band bigger, more twisted and heavier, ready to destroy the stage this year 2019.

[ESP]
Keziah nace a finales del año 2015 con el firme objetivo de crear música densa, oscura y contundente no exenta de matices ambientales, que podría entrar en la categoría de sludge / post-metal.

Aitor y Gorka (ex-Akhvan) se unen a Jonan (Melmak) y a Álvaro (Chivo) para comenzar a dibujar lo que sería el primer trabajo de la banda.

'The Ocean is not silent' EP significa la presentación de Keziah en sociedad. Grabado y mezclado en Grabasonic (Berango) y masterizado por Magnus Lindberg (Cult Of Luna) en Agosto de 2017, con un diseño de portada a cargo de LauGamar Creations, supone también su salida a los escenarios.

Durante la presentación del EP, la banda realiza diversos conciertos compartiendo escenario con bandas internacionales tales como Bell Witch, LLNN , SUMA, Stoned Jesus.

En febrero de 2018 la banda entra de nuevo al estudio para grabar lo que sería su primer LP, que ve la luz a finales del mismo año.
'The Unknown' LP es grabado en Grabasonic de nuevo y masterizado también por Magnus Lindberg. La portada del disco es realizada por el famoso ilustrador Costin Chioreanu y musicalmente supone un salto adelante en el sonido de la banda. El album cuenta con dos colaboraciones de lujo a las voces, con Christian Bonnessen (LLNN) y Kyle Stratton (Atala).

Tras la grabación del disco, Jonan decide abandonar la banda, siendo sustituido a las voces por Juan Carlos (ex-Forenssick) y lo mismo sucede con Álvaro, el batería, que es sustituido por Álvaro (ex-Human butchery) A estas nuevas incorporaciones se les suma la inclusión de un segundo guitarrista, Oscar (ex-Carnivorous Voracity). Las nuevas incorporaciones aportan a la banda más contundencia y hacen que el sonido de Keziah se vuelva más agresivo y retorcido, dispuesto a destrozar los escenarios en este año 2019.
Discografía
The Ocean Is Not Silent E.P. 2017 




Tracklist




1. Crawling Chaos
2. Sleep
3. The Lord Of Great Abyss



The Unknown Album 2018 




Tracklist




1. The Unknown
2. Spirit Of The Goat
3. Begotten
4. Source Of Filth
5. Horror From The Hills
6. Green Flame
7. El Diablo



Disclosure E.P. 2023 




Tracklist




1. Owners Of Outcry
2. Omniscient Failure
3. Embrace The Fire
4. The Elapse



Resto Discografía
Tan Real Como El Puto Infierno Vol.18 Split 2017 




Tracklist




1. Amenaza De Muerte - False Prophets
2. Atila Txiguagua Beldurgarria - Urrun Zaude
3. Blood Brothers - Blood Brothers
4. Bloody Brotherhood - Massacre
5. Elbereth - Doinu Ilunak
6. Fears Away - The Bravest The Strongest
7. Guilles - Dehumanized
8. Human Ashtray - Seeking The Strenght
9. In Thousand Lakes - I Rise
10. Jhëit - Nihil Omnia Et Singular Regit
11. Karonte - El Ocaso
12. Keziah - Sleep
13. Kodo - Comealmas
14. Lethargic - The Flesh And The Fiends
15. Opposer - Osiris Land
16. Orphans Of Piety - Path Of The Victors
17. Second Silence - Fuerza Y Honor
18. Sound Of Silence - Felices Bajo Tierra
19. Tromort - Camino De La Sangre



Tan Real Como El Puto Infierno Vol.21 Split 2019 




Tracklist




1. Blood Brothers - No Te Rindas
2. Bullets Of Misery - Begibakar
3. Cabodano - Carniceiros
4. Corporate Death Machine - Ganster
5. Cult Of Self Destruction - Moon On Saturn
6. Hwaeder - Tardor Eterna
7. Ikuori - Mi Ascensión
8. Keziah - Begotten
9. Lampr3a - Abulia
10. Matanza - Días De Matanza
11. Memo - Actitud Punk
12. Ruthless - In The Purple
13. Sas Eyes - RIgescVnt
14. Siroll - Tal Día
15. Sordida Nox - Ferida
16. Spirikom - Hellter Skelter
17. Sudestada - Barlovento
18. Tempestat - Exhaurit
19. The Broken Horizon - Nola Gertatu Da
20. The Conspiracy - Incendiary
21. The Thousand Faces - White Ink
22. Torheit - Crystal
23. Torso - La Ley Del Monte
24. VRK - Orko Anarkia
25. Xerion - Licom De Tebras



Audios
Vídeos
Enlaces